Regular price
Sale price
$142.90
Unit price
per
Sale
Sold out
GET THE BEST FOR YOUR PETS: Mirapet Portable Carriers give you everything you need to travel with your cats or dogs in one easy package. Our crates collapsible hard sided design means more protection and easy storage. The 360° vent coverage lets your pets stay cool and comfortable at all times.

TAKE YOUR PETS EVERYWHERE: Now you can bring your adorable cat, dog, puppy, or kitten wherever you go! Our airplane carriers are airline and TSA approved! The hard-sided design gives your pets more protection during the hustle of travel.

FLAT TO READY IN SECONDS: The easy snap-in-place collapsible foldable design means our carriers go from flat to set-up and ready in seconds with no hassle. Just pull up at the top handle, snap down the lock on each side, and snap the front and back into place.

HEAVY-DUTY RELIABILITY: Mirapet Carriers unlike other crates, cages, and kennels come in one solid piece with no tools needed for setup, collapsing, or expanding. The hard sided walls and floor use ultra-durable easy-to-clean plastic for lightweight reliable protection wherever you go.
This collapsible pet crate is easy to store, clean and take on the go. Pets will feel safe, comfortable and secure in our sturdy crate design. The best part about this crate carrier is when you are finished using it and ready to store, both walls fold in and fit into the top and bottom trays - this makes it compact, easy-to-store, and flat! Make life with your pets easier from set up to clean up!

Features:
User-Friendly Collapsible Design
Built-in Handle for Carrying
Effortless Storage
Easy to Clean
Travel-friendly
Dimensions: 
Large Size (L x W x H) inches
Open: 35" W x 21" W x 27" H
Collapsed: 35" W x 21" W x 5.5" H 
Weight: 31 lbs

Medium Size (L x W x H) inches
Open: 26" x 15.3" x 18.8"
Collapsed: 26" x 15.3" x 5.5"
Weight: 13 lbs

Small Size (L x W x H)  inches
Open: 21.5" x 12" x 14"
Collapsed: 21.5" x 12" x 5.5"
Weight: 8 lbs
View full details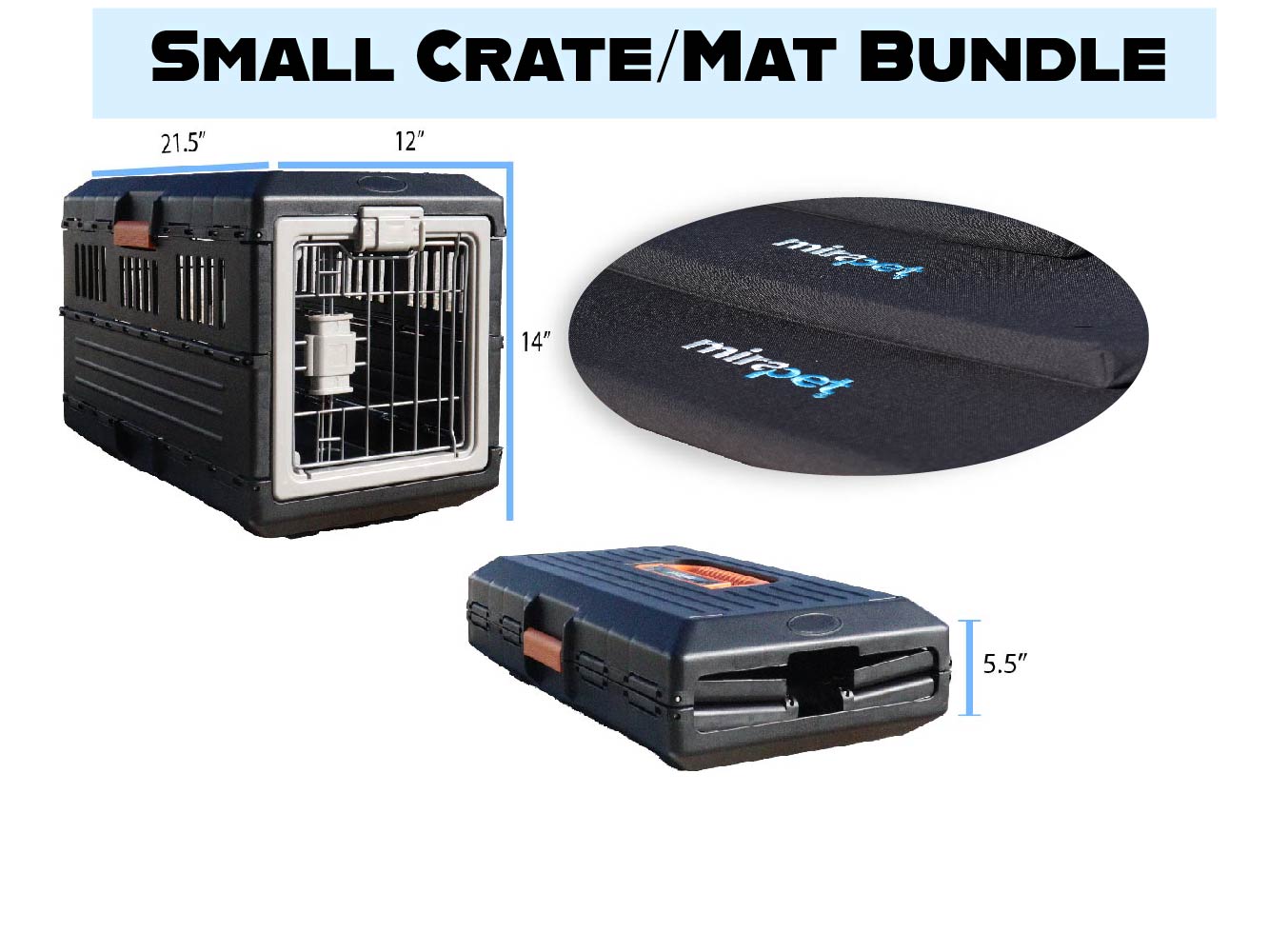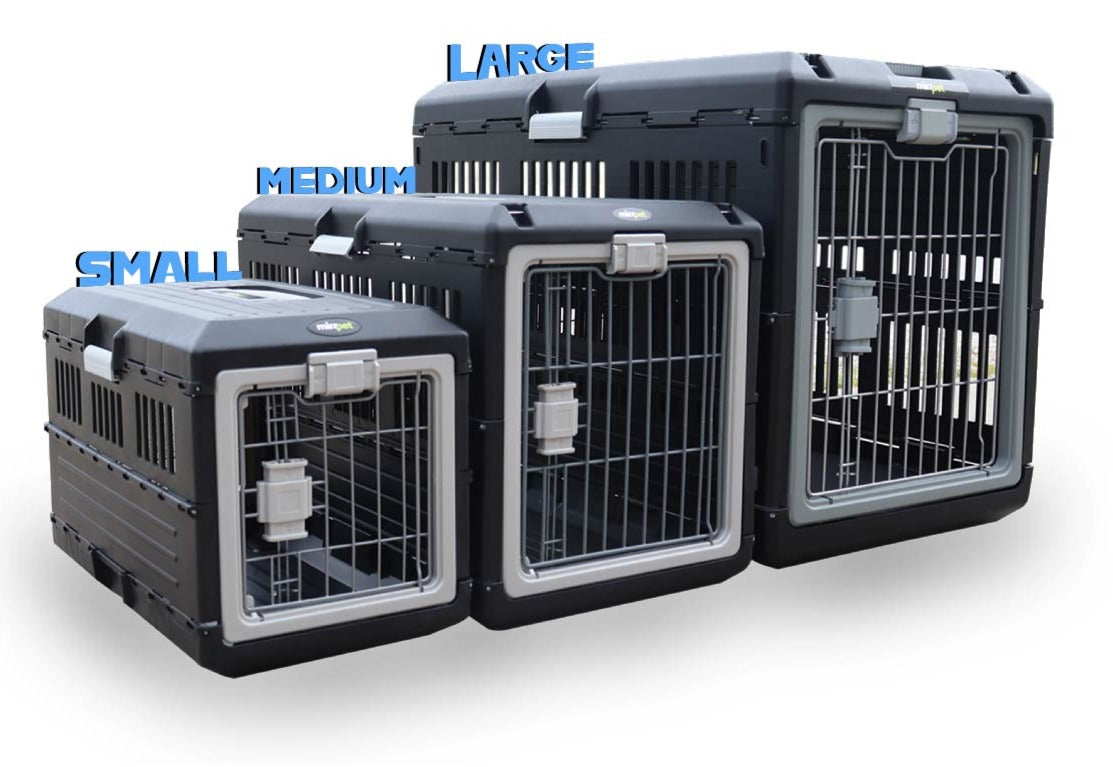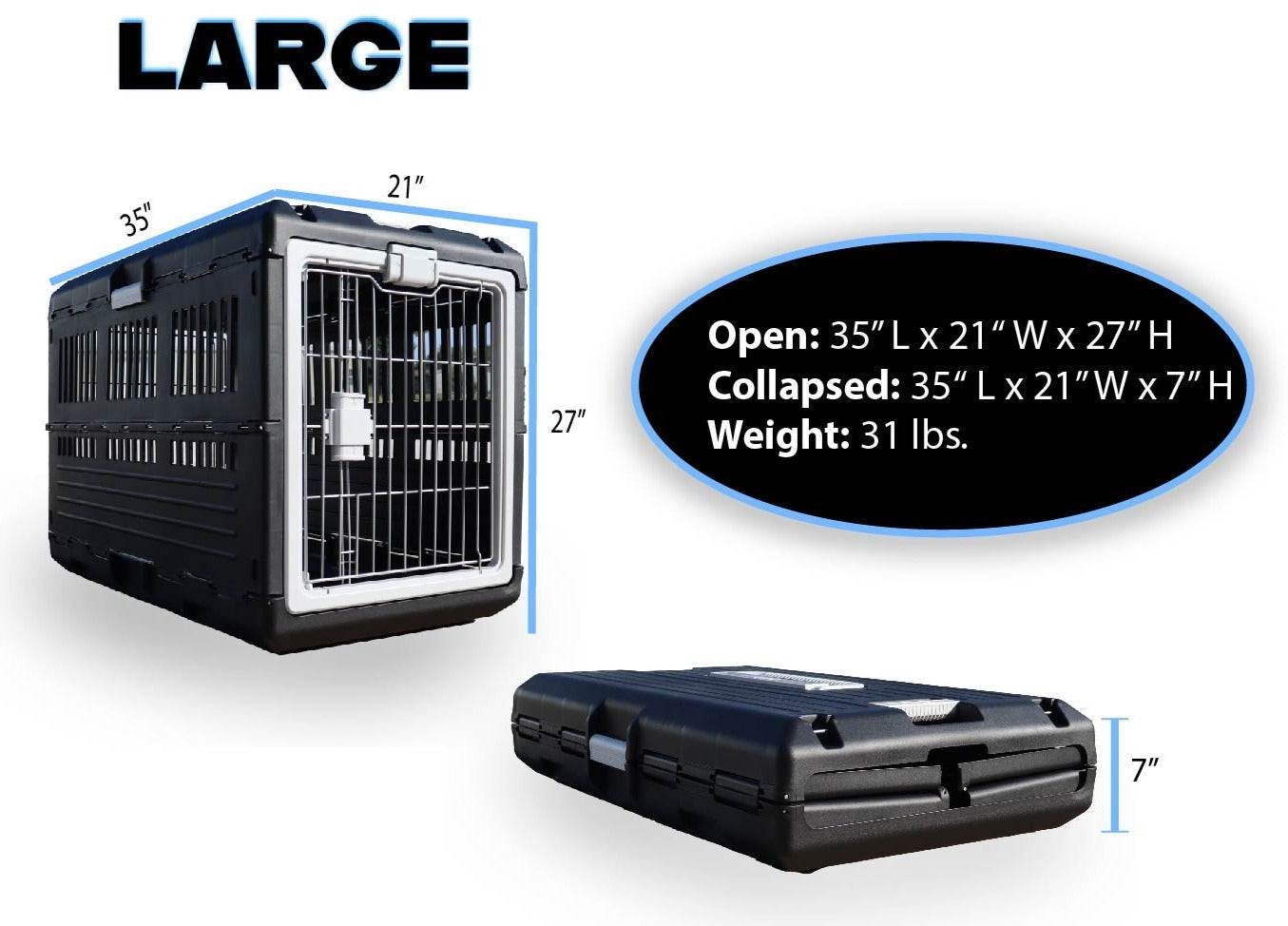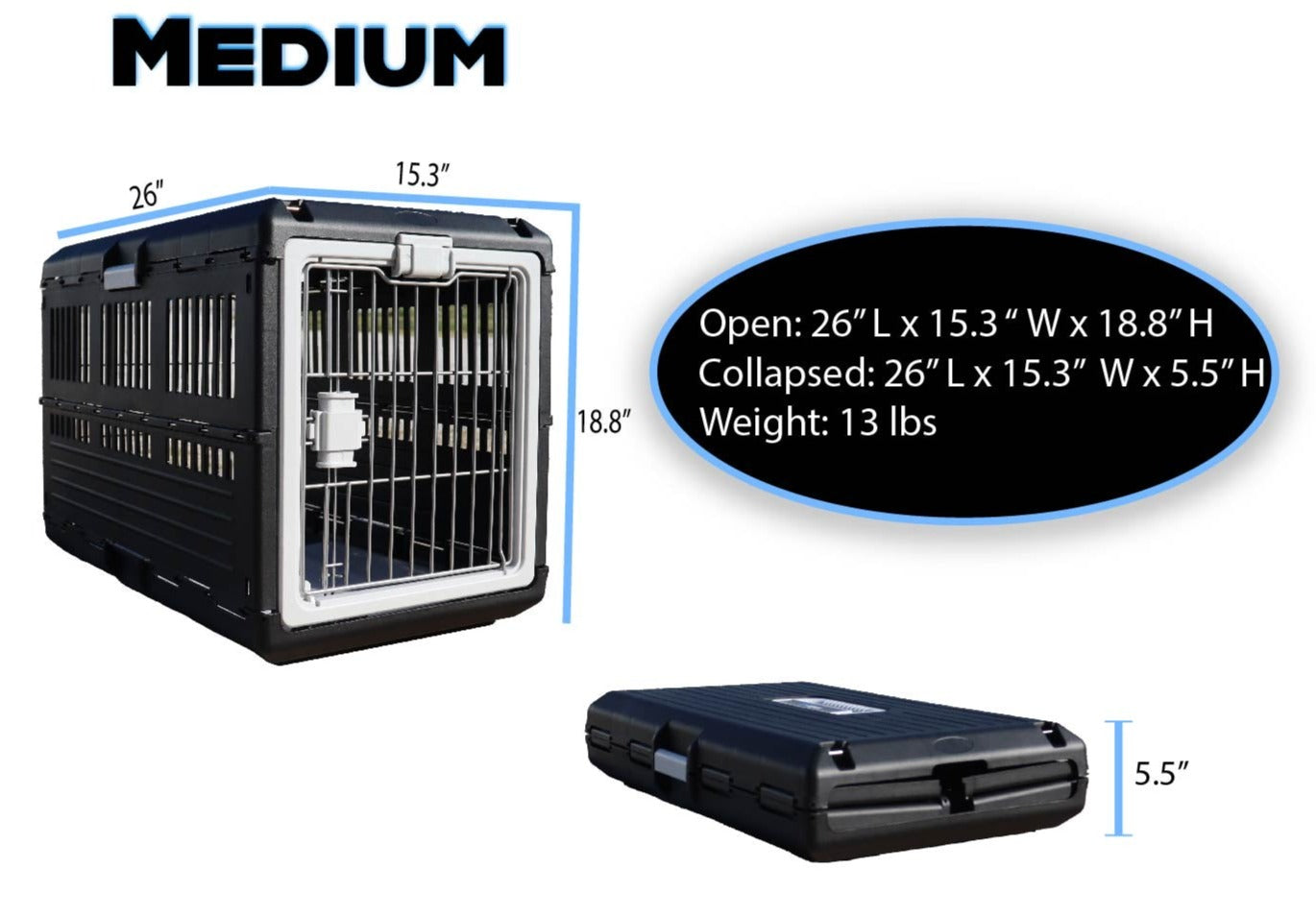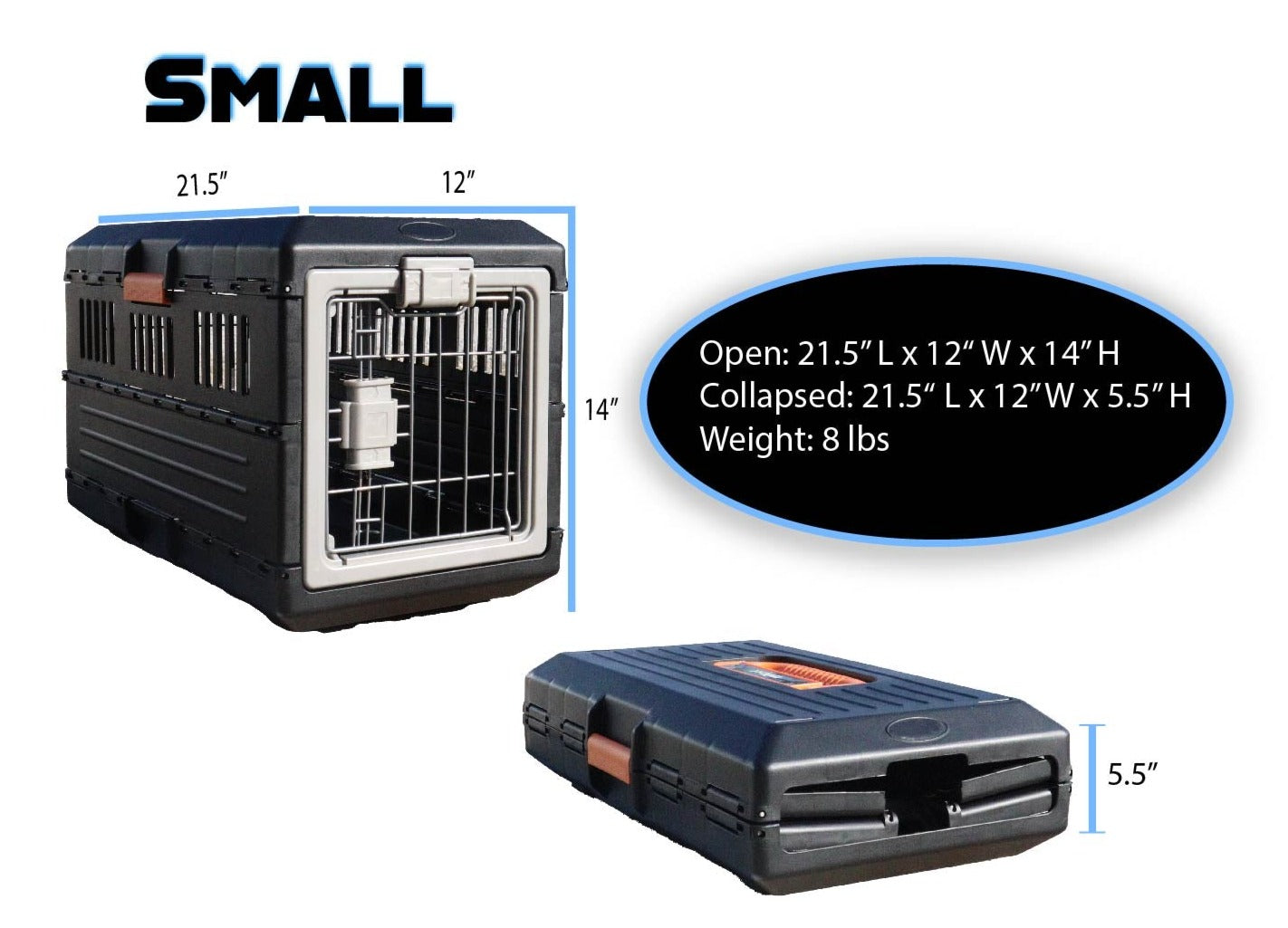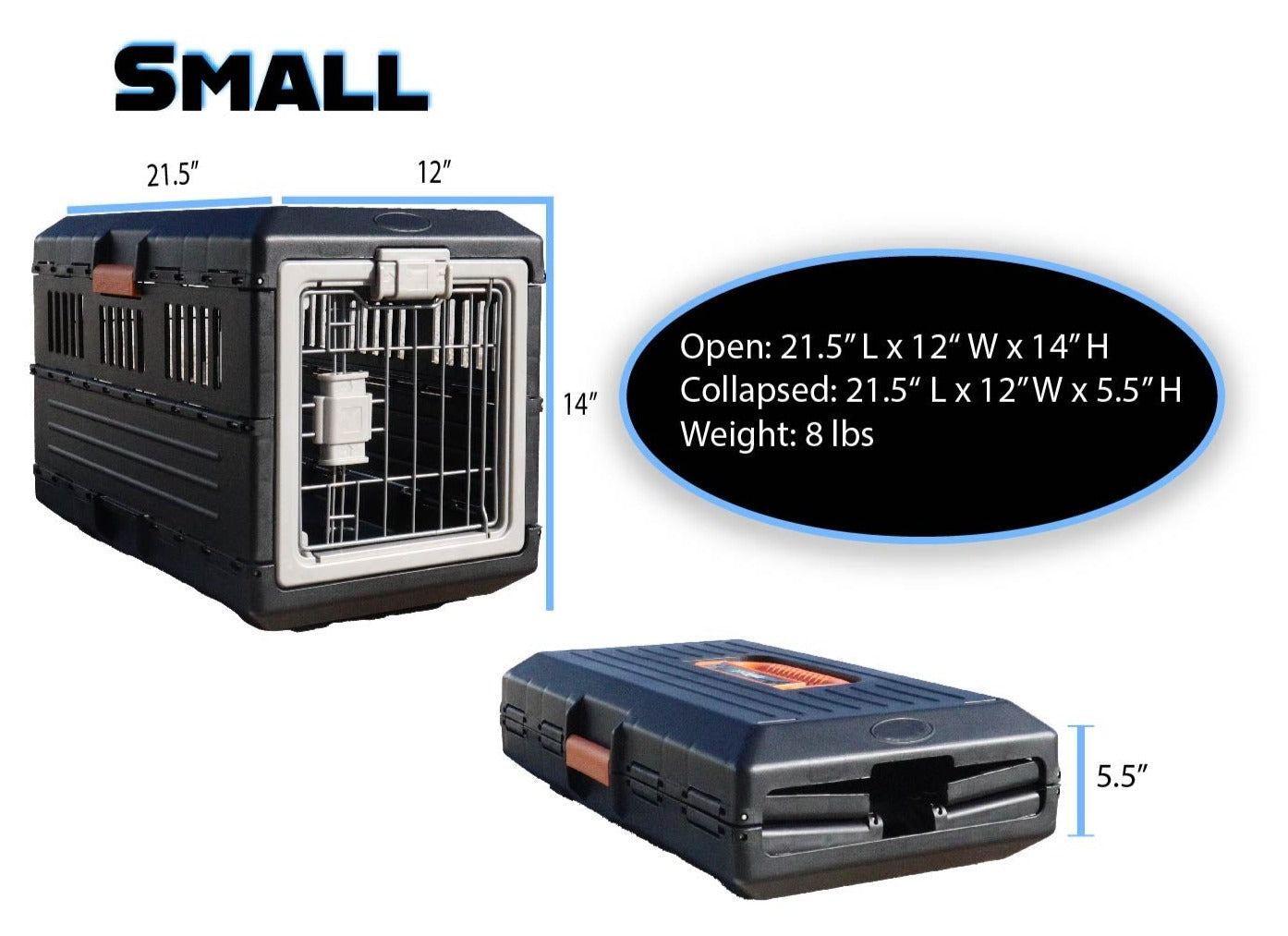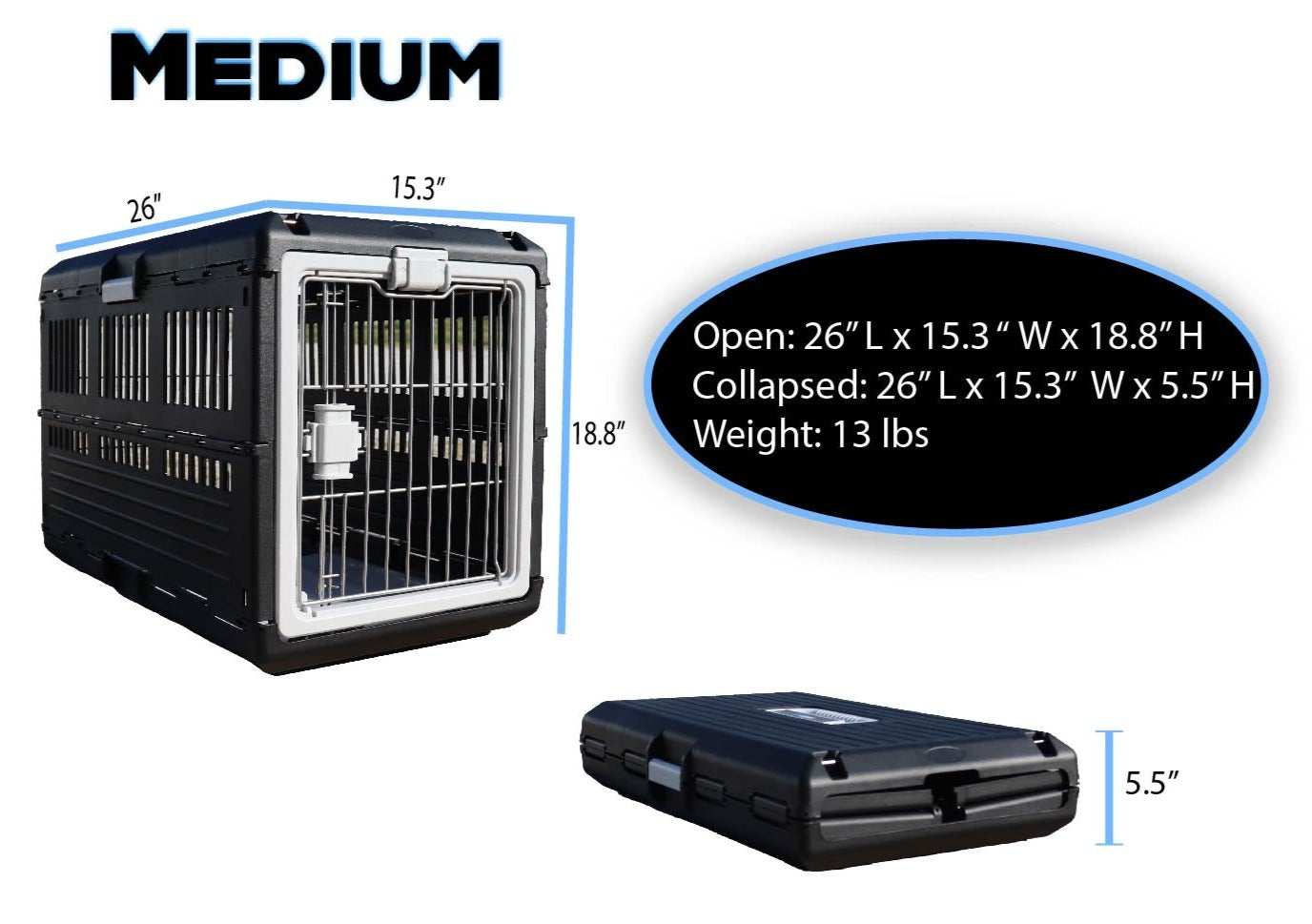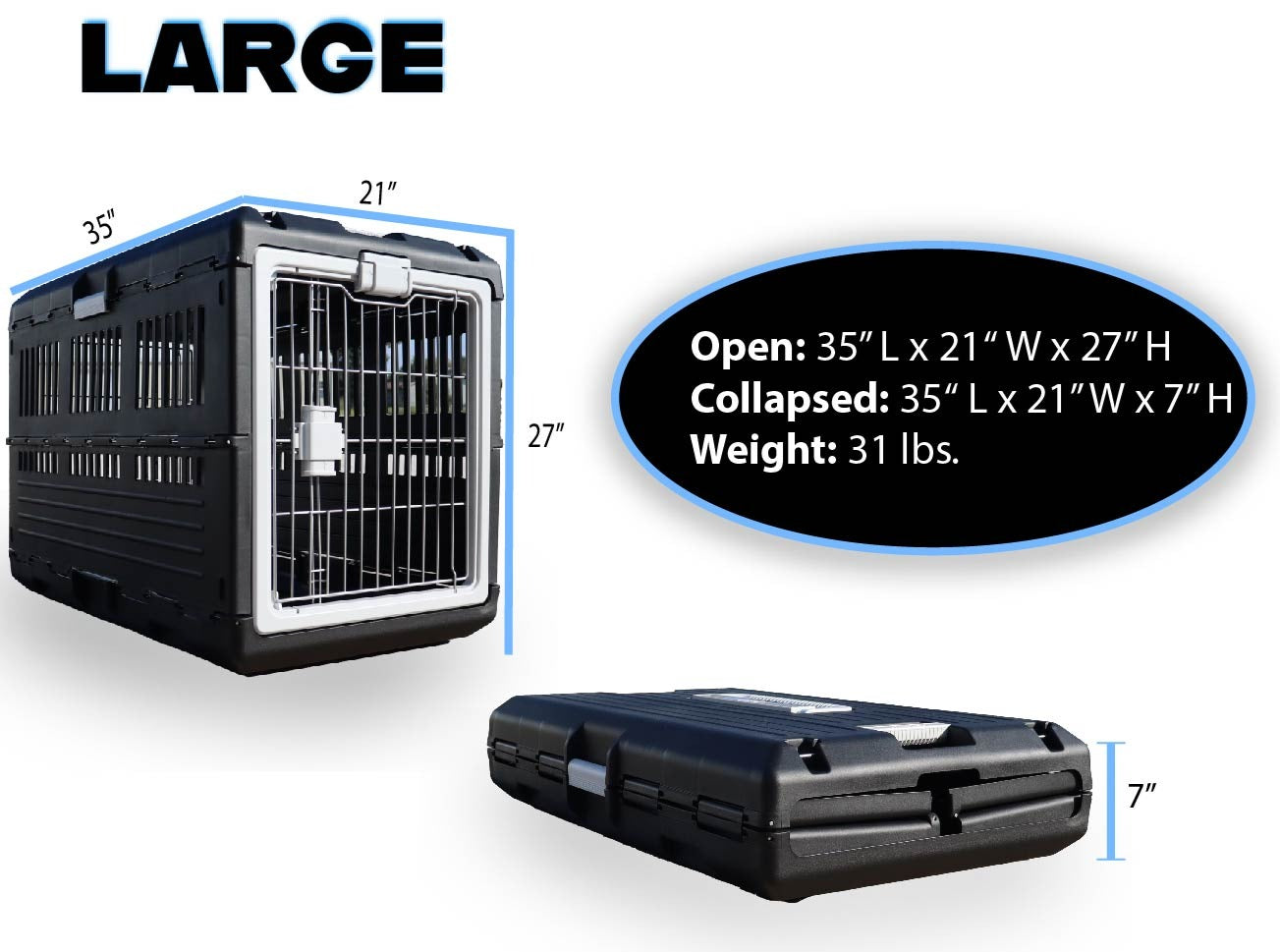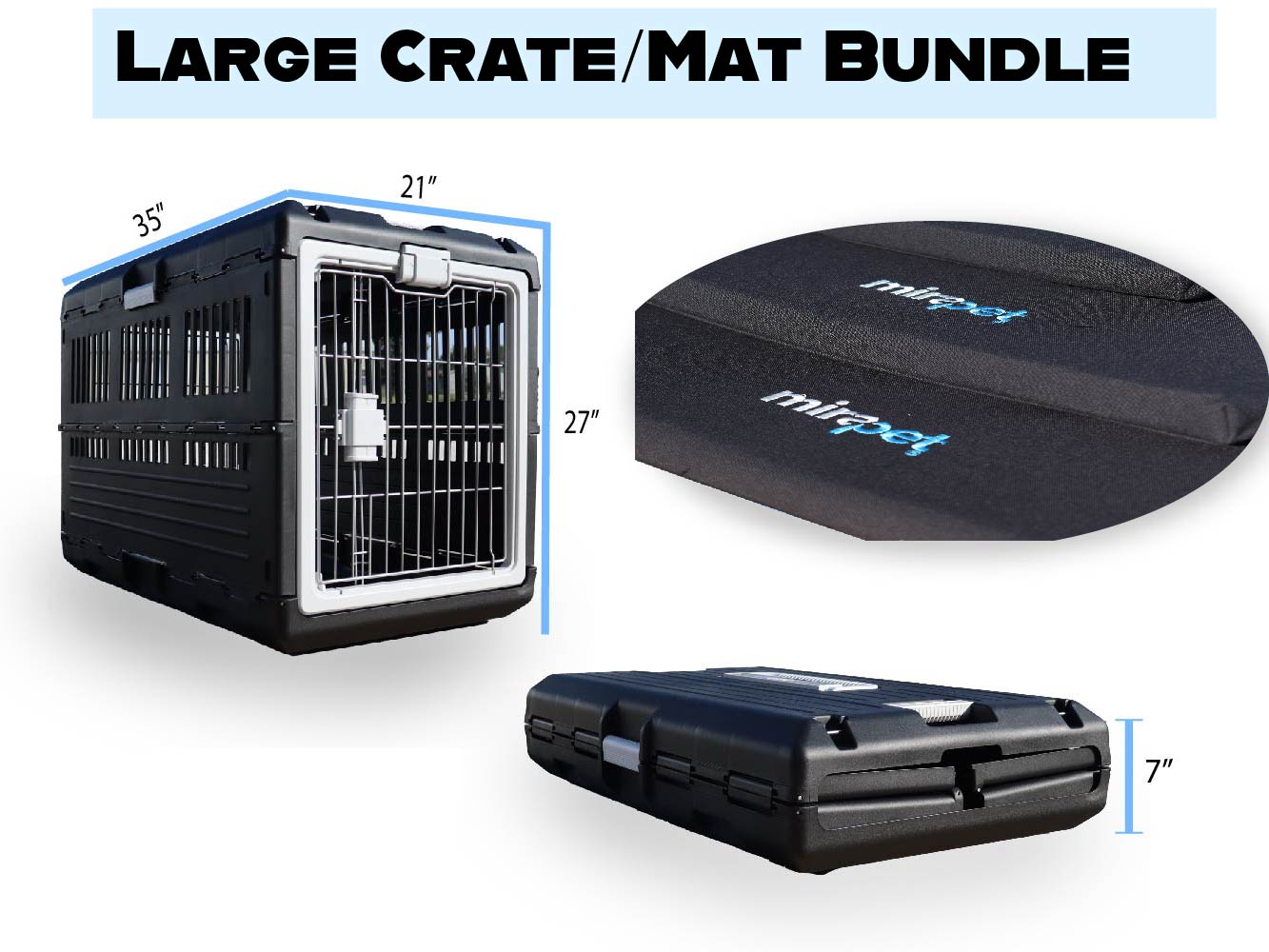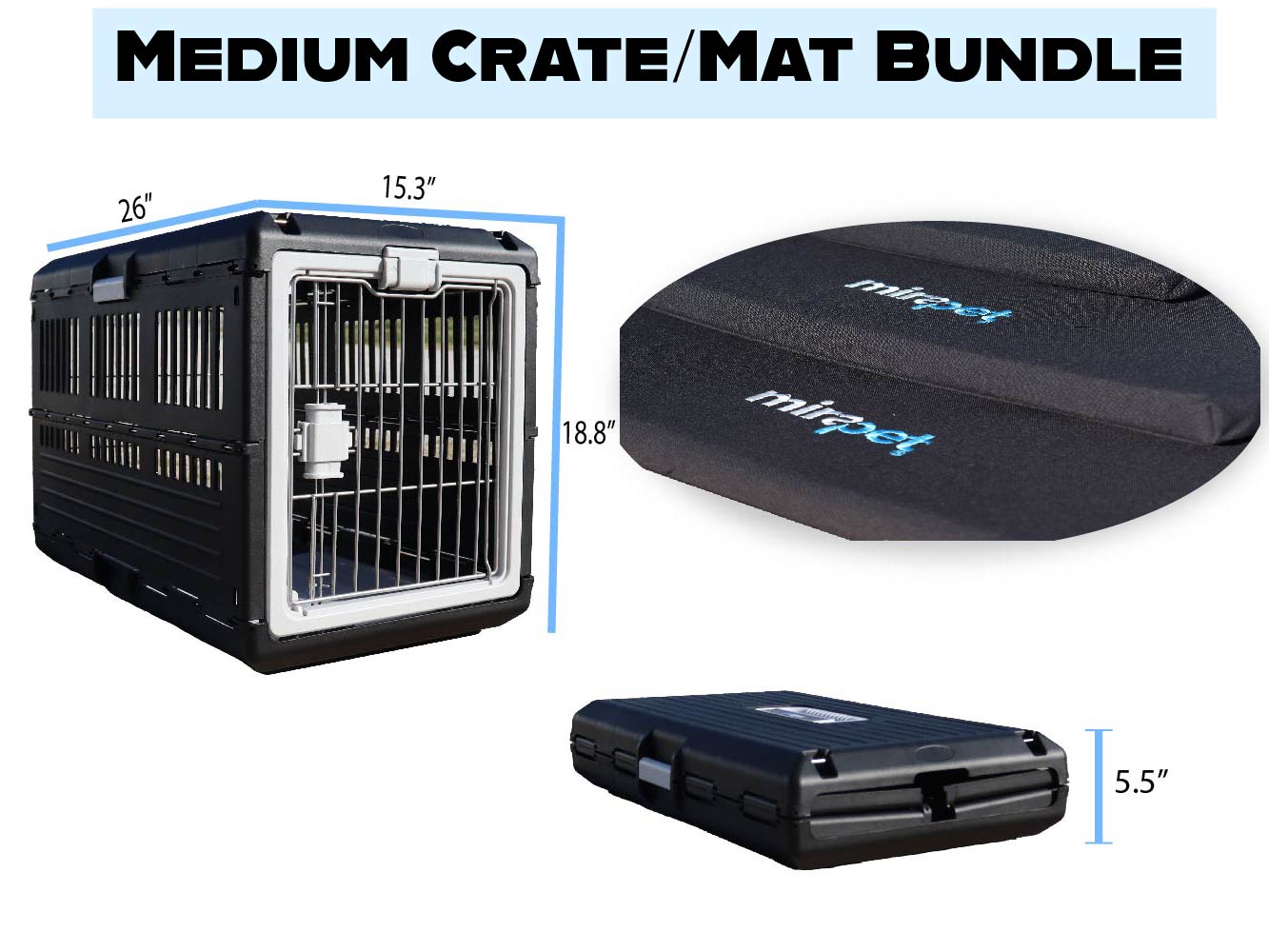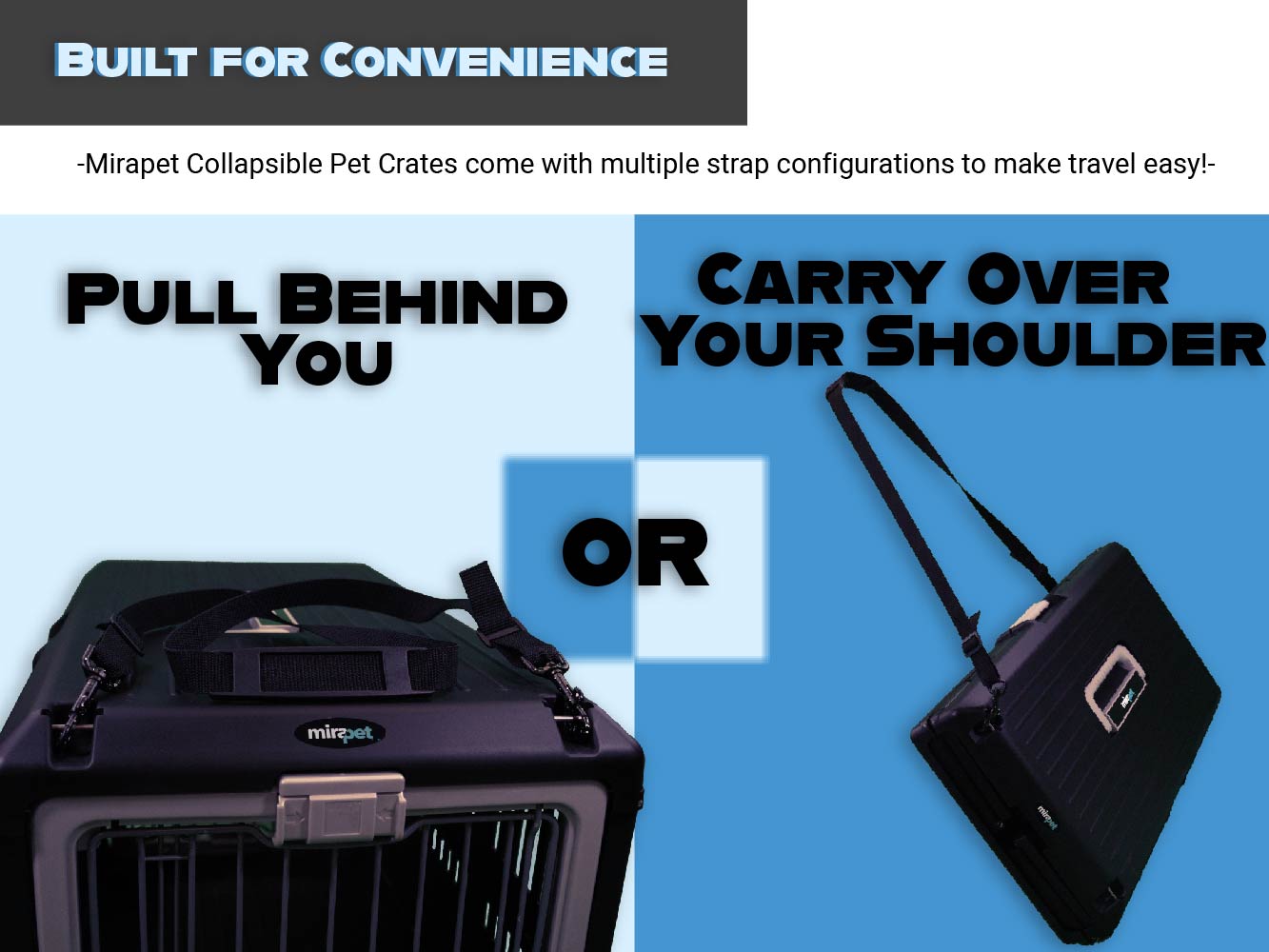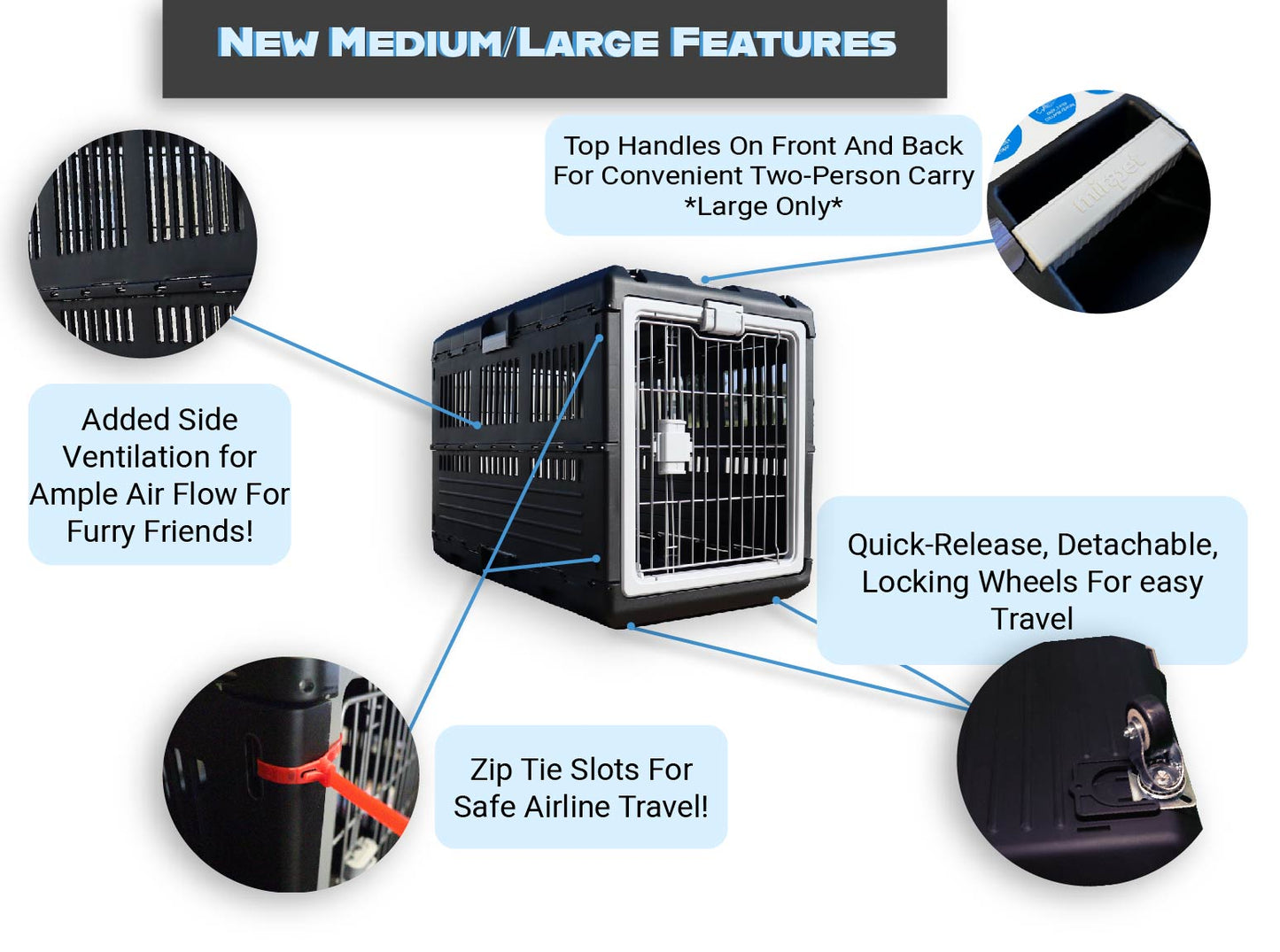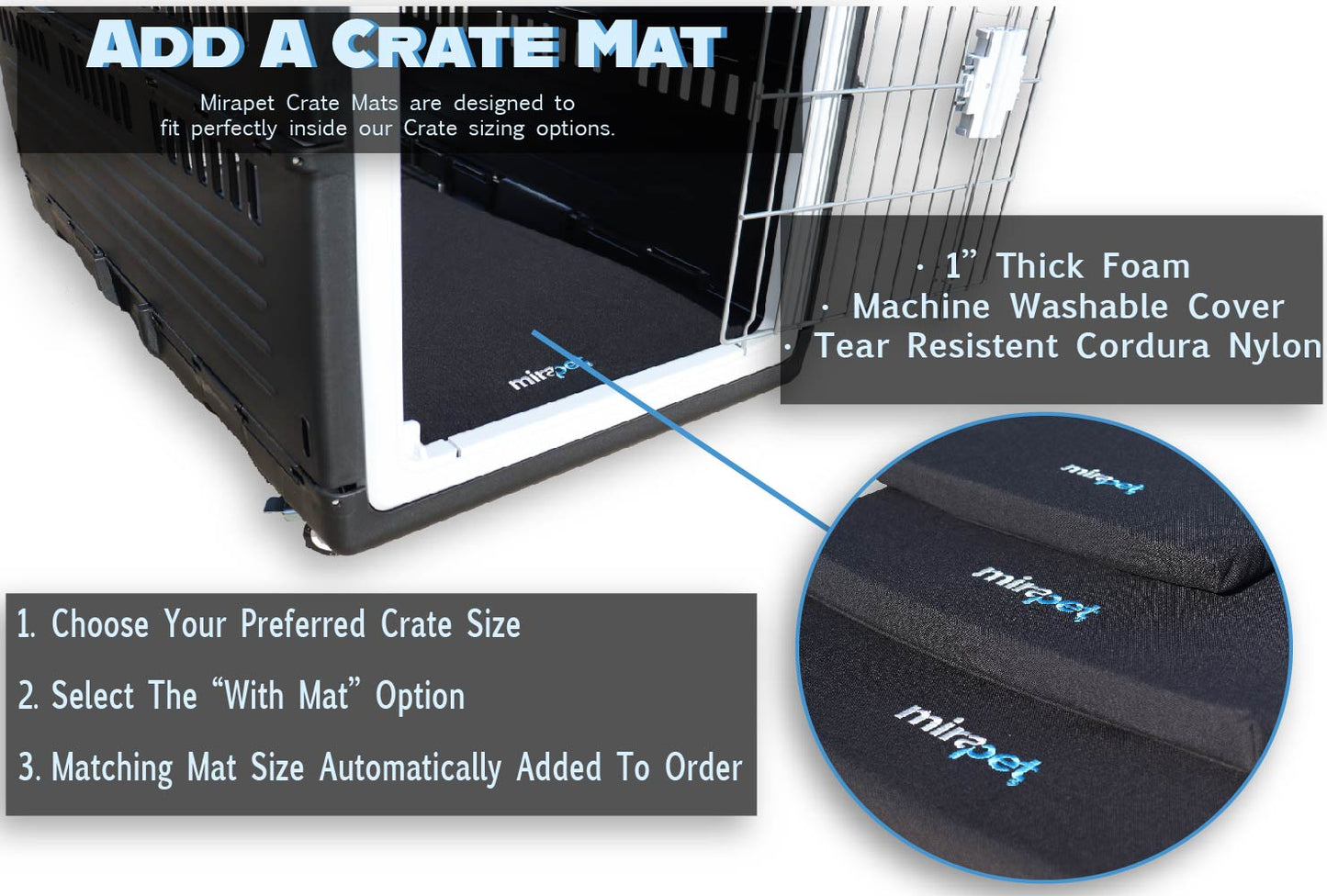 My new Mira pet crate
Just received my medium mirapet dog crate. A friend recently purchased one and I was so impressed with the quality, I bought one for my papillons to share.
Best Crate Out There!
I travel quite a bit for agility trials, metal crates were getting way to hard for me(and anyone else I recruited) to set up and take down. This crate is amazingly simply to set up and collapse. I can easily set this crate up in 10 to 15 seconds. I liked it so much I purchased a second one for my dog that does not try to chew out canvas because of that added security. I have an 11 pound and 6.5 pound dogs, bought the medium for a little extra room for those long days. These simple, sturdy crates are well worth the price!
Love this crate!
I show my Papillon in agility,she escaped her cloth crate,luckily was found quickly. I immediately started looking for a safer crate, this is it! The larger size is perfect for her, she's 11 lbs. Easy to assemble and take with us to shows. Wish they made a bigger size for our sheltie, I would have bought 2 lol 👍
Perfect for competition weekends!
I was looking for a collapsible kennel for agility competition that was light and easy to set up, secure, and not mesh. This is the perfect addition and so fast and easy to expand. Perfect to collapse and and store also! I bought the med for my mini schnauzers! The inside is roughly 25"x 15" x 17".